CD-R Duplication


CD/CD-ROM Replication


CD-ROM Business Cards


DVD Replication


CD-R Printing


CD/Tape Packages


Tape + Video Duplication



View ALL Products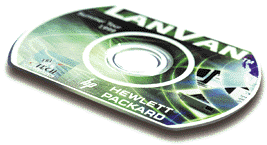 CD-Rom Business cards are an effective, cutting edge tool to market presentations, company catalogs, music videos, internet websites, promotional software and materials, and a myriad of other uses.

PMGdisc is America's premier CD Manufacturing Services Company. A list of ALL of PMGdisc's services can be found to the left. To learn about PMGdisc's full range of products please click here.

We understand the needs of our customers well. RUSH SERVICES are designed for those projects that require immediated attention and a quick turnaround. An e-QUOTE is the easiest way to request a price quotation.
PMGdisc's price guarantee insures that our valued customers will receive the highest quality products at the lowest prices in America. Our Price Guarantee is simple-we will beat any legitimate price quote for the equivalent service or product.

Please contact an account manager at 1.800.221.0503 or e-mail with any questions you might have. We look forward to serving you.